4 min read
Superfast IT signs Armed Forces Covenant, owing business success to military roots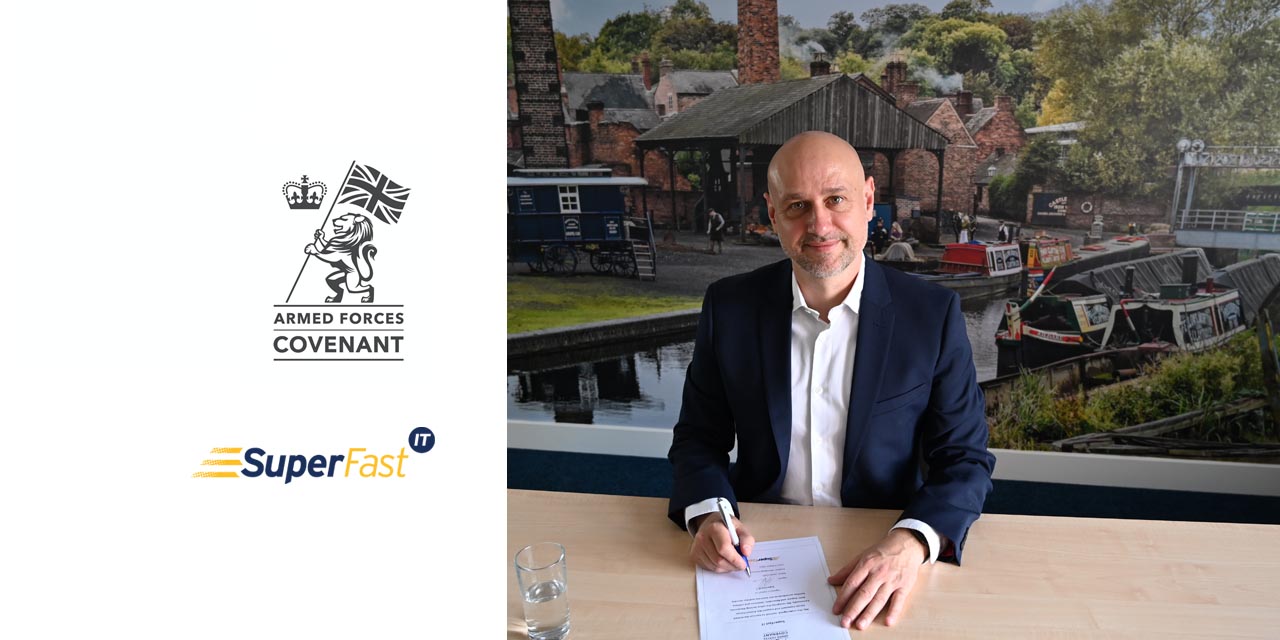 Superfast IT has today (5th May 2021) signed the Armed Forces Covenant in a virtual signing event attended by Wing Commander Simon Briggs, Royal Air Force.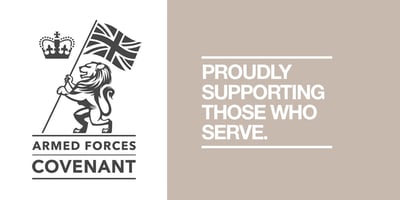 Superfast IT has pledged to the Armed Forces Covenant – a promise that those who serve or have served, and their families, are treated with fairness and respect in their communities, economy and society for which they serve with their lives.
James Cash, Founder and Managing Director at Superfast IT, has a military background, beginning his career in the British Army as Fusilier with The Royal Regiment of Fusiliers before successfully transitioning to IT.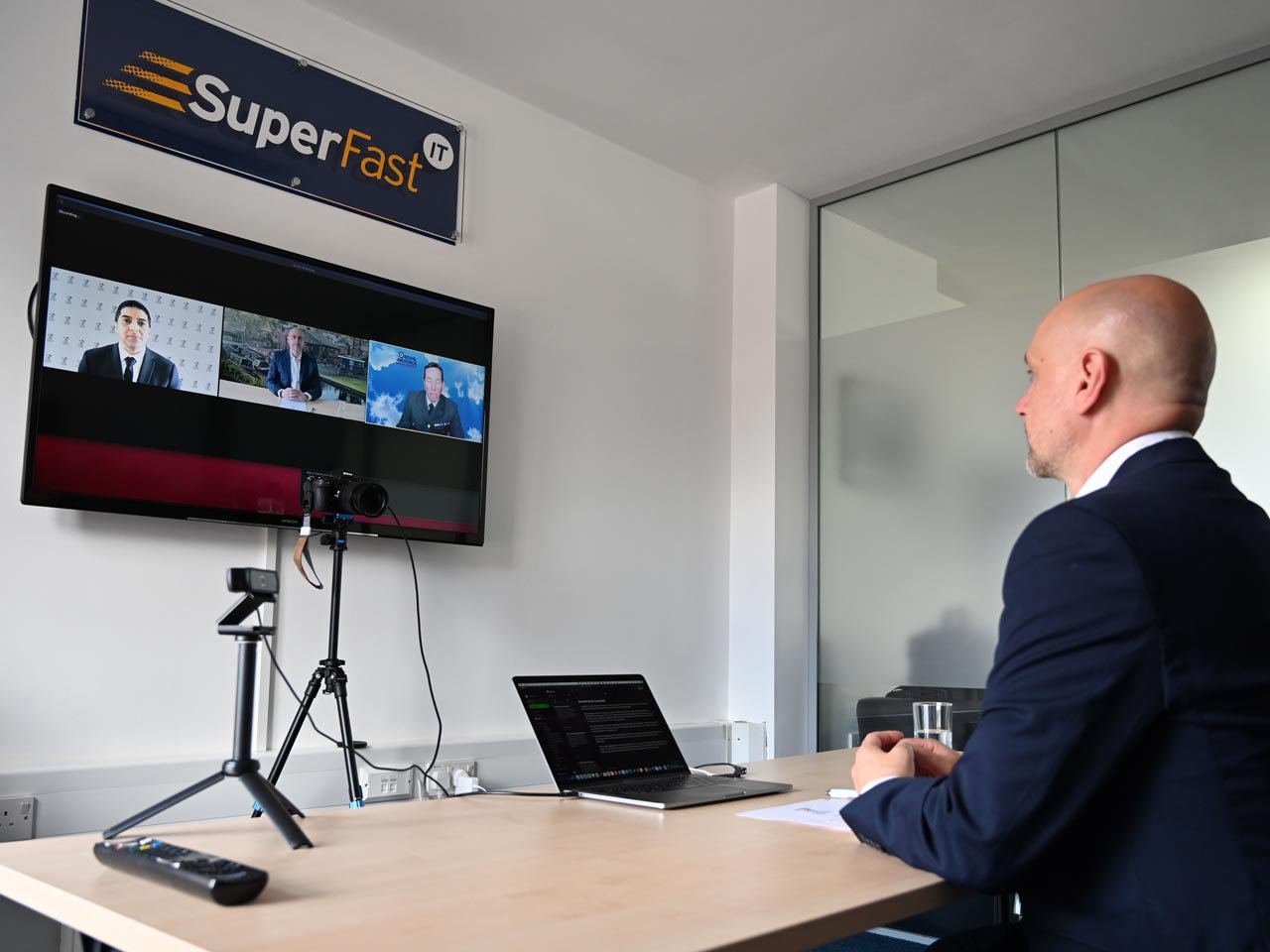 James Cash said: "Superfast IT is proud to sign the Armed Forces Covenant and support the Armed Forces Community. It is with great pride that I sign the Armed Forces Covenant today alongside Wing Commander Simon Briggs.
"Before I began my career in IT, I served as a soldier in The British Army. Many of the skills I learned in the military are ingrained and have contributed to the business' ongoing success. Our business has grown by 40% in the past two years, and we continue to thrive. My military background continues to positively impact my business and personal life - my son will soon begin his career in the Army, which I am immensely proud of.
"The armed forces teaches leadership, self-sufficiency and ownership, effective communication, integrity, technology skills, teamwork and the ability to perform under pressure. Our business' values align closely with the Armed Forces Covenant, which I believe stem from my military roots.
"I look forward to engaging and collaborating with the Armed Forces Community. We are committed to be an Armed Forces-friendly organisation and will support the employment of veterans, service leavers and family members without disadvantage.
"We will support employees who choose to join the Reserve Forces or volunteer in the military cadet organisations. It is also important for our organisation to support Armed Forces Day, Reserves Day, the Poppy Appeal and Remembrance Day. It is important to give back to the community and we endeavour to fundraise for Armed Forces charities too."
Bobby Birdi, Regional Employer Engagement Director of the West Midland Reserve Forces & Cadets Association said: "On behalf of the Defence Relationship Management team at the Ministry of Defence, I am delighted that Superfast IT have made this public commitment of support to the Armed Forces Community.
"We thank you for raising awareness among businesses of the wealth of skills inherent in people who are leaving the military, and the opportunities for staff training and development within the Reserve Forces and Cadet Forces. By signing the Armed Forces Covenant, and creating these pledges of support, we hope to support your partnership with defence, thereby creating mutually beneficial outcomes."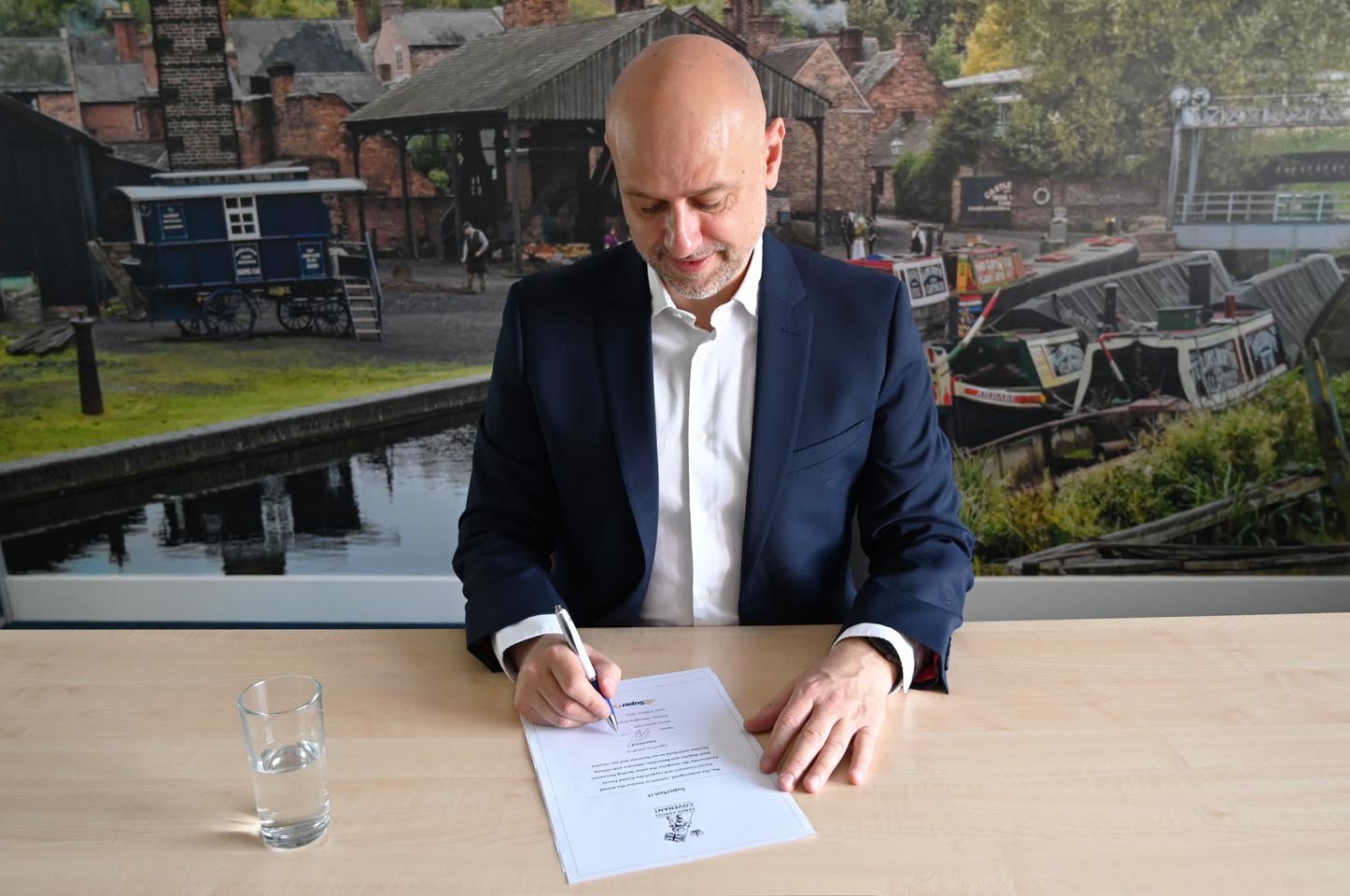 By signing the Covenant, Superfast IT has made a commitment to support serving personnel, service leavers, veterans and their families by fostering relationships between business and the Armed Forces, supporting employment opportunities for veterans, service spouses and partners and offering favourable employment terms to support reservist duties.
To date more than 6500 organisations have signed the Armed Forces Covenant including businesses and charities nationwide.
ENDS  
519 words
Notes to editors: 
The Armed Forces Covenant
Since 2013, thousands of companies across the UK have publicly pledged their support to the armed forces community by signing the Armed Forces Covenant.
This is a voluntary pledge and helps build a two-way relationship between businesses and Defence, helping to raise awareness of the immense contribution that those who serve, or who have served, and their families, make to everything we do. Businesses may write their own pledges, but they must include two core statements:
No member of the Armed Forces should face disadvantage in the provision of public and commercial services compared to any other citizen.


In some circumstances special treatment may be appropriate, especially for injured or bereaved Armed Forces personnel and their families.


Each organisation is also encouraged to offer support in ways appropriate to their situation and capacity, with the covenant document including examples of other pledges they can commit to.
armedforcescovenant.gov.uk
Superfast IT
Founded by James Cash in 2002, Superfast IT provides outsourced IT support and cybersecurity services to small and medium sized businesses in the Black Country, Birmingham and wider West Midlands. Their team of 12 technical and commercial staff support more than 70 companies and 1,500 people across the manufacturing, professional services and charity sectors.
Superfast IT is a fully managed service provider, providing SMEs with an IT and security framework that makes technology hassle-free. This enables business owners to focus on their own business and not get bogged down by day-to-day IT issues. Over the years, Superfast IT has become synonymous with their industry leading customer service and super-fast response rate, backed by their many five-star Google review ratings.
Today, it is Superfast IT's belief that in the modern digital world, every business is a technology business. This drives their mission - to help SMEs use technology better. This goes beyond their clients, offering the wider business community best practice in IT and security through their poplar online learning resource and newsletter.