Team Superfast-IT are no strangers to gruelling challenges to raise money for our favourite charities. This year, James and Mark completed Tough Mudder; last year the whole team did the Wolf Run, and previous years have seen us jumping out of aeroplanes, running half marathons, and even walking marathon distances.
This year, the entire team will enter the Summer Wolf Run. But this time we're inviting our clients and friends to join us on the 10km course.
You're invited!
What do you say? Are you up for the 10km challenge? The event takes place on the 3rd June.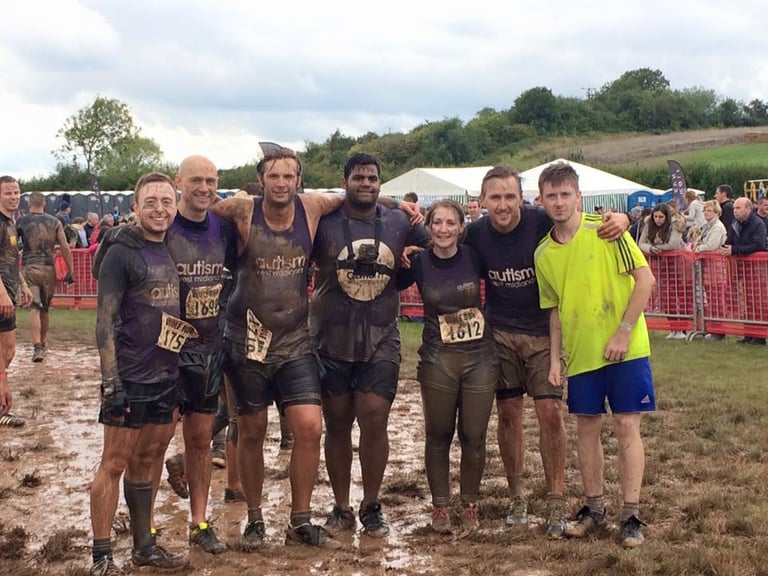 What are you doing on the 3rd of June? Fancy getting muddy and raising some money for charity in the process? We'd love for you to join team Superfast-IT! You'll have great fun, enjoy a fantastic atmosphere, and experience a real sense of achievement when you cross the finish line. The muddy course entails obstacles and bodies of water to navigate, but the large crowd cheering should keep you going!
It costs £39-£49 per person to enter, which you'll need to cover yourself. We'll then set up a joint fundraising page before the event to raise sponsorship, and all of that money raised will go directly to the great team at Autism West Midlands.
Autism West Midlands are the leading charity in the West Midlands for people with autism. They use their passion and expertise to enrich the lives of people with autism and those who love and care for them. Their passionate, expert staff and volunteers work across all age groups and abilities, providing direct support to people with autism.
You can find out more information about the challenge on the Wolf Run website. Trust us when we say it's not for the faint at heart!
Want all the latest news surrounding the Wolf Run and Superfast-IT? Make sure you're signed up for our monthly newsletter. The form to sign up is on the right-hand side of this page!