Wishing everyone a Merry Christmas and a Happy New Year!
Thank you for being a part of the Superfast IT family during 2020.
This year, we have decided not to send Christmas cards. Instead we have donated £500 to the Black Country Foodbank. This will help vulnerable individuals and families in the Black Country at their time of need to provide emergency food supplies.
Ruth Orgill at the Black Country Foodbank explained: "Black Country Foodbank have provided 305,000 meals to those in crisis from January to September 2020. We are supporting various charities with approximately 500 hampers for families and will continue to try and reach all those who need our help."
Christmas is such a joyous time, but it is important to remember that many can also families struggle, particularly in the current climate. Learn more about this very worthy cause or make a donation: blackcountryfoodbank.org.uk/.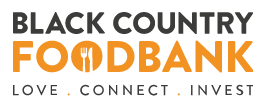 Wishing you health and happiness going into 2021!
All the best,
James and the Superfast IT team

What next?
Check out our Review of 2020 and 2021 predictions. It's been an extraordinary year and I have penned my thoughts in a blog. I would be interested to hear your thoughts.
Learn more about us
Learn more about Superfast IT and other ways we have given back to community on our about us page.
Sign up to our newsletter
If you want to keep up to date with the latest IT hacks and Superfast IT news, then subscribe to our newsletter: