5 min read
Advantages of IT Support for small businesses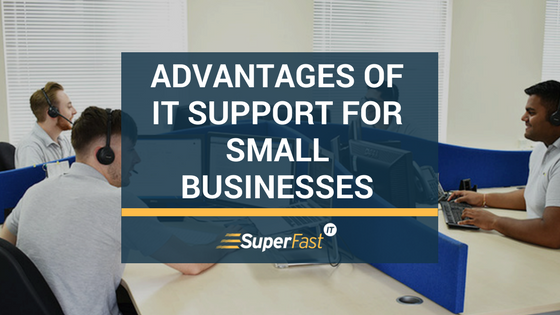 Have you considered the advantages of IT support? Whether you are an entrepreneur starting up, or a small or medium sized business, it's not east being an SME. You want the right IT infrastructure, applications and processes in place to make your business efficient, productive and secure. You also need the right technology to make your business a success and give you a competitive advantage; tech that will enable you to grow and scale-up, without downtime or reoccurring IT issues.
But it is a fine balancing act; budgeting vs your business' IT needs. Finding the best value, yet optimal IT package takes time, effort and constant re-evaluation in order to not be left behind. If this sounds familiar, then it maybe time to consider IT support.
Does my small business need IT support?
You may not have considered IT support as an option. Consider outsourcing IT support if:
You are spending time fixing IT issues, taking focus away from your business and making money
You're a start-up or small business looking to get the right IT infrastructure in place to grow or up-scale
You want to implement market leading technology for your business, but are not sure what you need. Your business needs digitalisation but you are unsure where to start
Your business is too small to hire an in-house IT specialist
You already have an in-house IT specialist, but need outsourced IT. IT support can either compliment or replace in-house IT support.
What are the advantages of IT support for small businesses?
A fully managed service agreement may not be something you've thought about, but there are many advantages of IT support. We surveyed our clients to provide you with a true idea of the advantages:
Time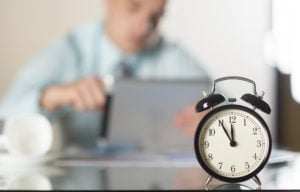 Without IT support, if something breaks, you have to take time away from your business to fix the issue. Repairs take time, especially if you are not an IT expert. With IT support, access to an expert is only a call away. Most problems can get fixed within a short amount of time, meaning you can get straight back to work.
How Superfast IT helps to save you time
We have a tiered service desk to ensure that the common issues are quickly corrected. Under 10% of support requests get escalated to the next tier, meaning the majority of issues are resolved on first contact.
As our name suggests, we have also build a reputation to provide a super-fast response. We understand the importance of getting an issue quickly resolved. That's what our clients have come to expect, as our Google reviews suggest:
"Superfast IT are our IT saviours. Any issues I have encountered with my PC, laptop etc, a quick call to them and one of the team are always quick to respond and resolve. When I had to start working from home at the start of Covid-19 lockdown, I had so many tech issues and I was calling them at least 2 to 3 times a day requiring assistance, but they just called back sorted it and had a natter. They are such a friendly team and I cannot recommend them enough."
Money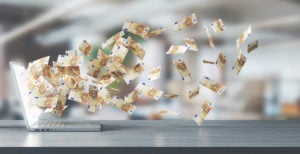 Time is money; a small investment in IT managed services is money well spent for most small businesses. The cost of outsourced IT support and cybersecurity outweighs the benefit of reduced downtime, ultimately saving your business a significant amount of money.
One of our customers said:
"When our servers went down, Mark was sat with a computer in our office all day to keep our business going. That's what we need. Downtime would have cost us thousands and thousands"
Discounts on IT equipment
You may believe you need a specific part or software, but there are usually cheaper alternatives. IT support companies often get discounts with suppliers, which, depending upon your IT support, can turn into savings for the end user.
How Superfast IT save you money
We charge on a per-user basis, meaning if people leave, your costs will come down. Our great working relationships with suppliers means we also benefit from discounts and take advantage of economies of scale. We pass these savings onto our clients.
Proactive and prevent failure
"All I want is to switch my computer on and it works in a morning". A basic but fundamental reason to have IT support. There will be issues along the way, but many of them will never occur if your IT support is proactive, as one of our clients explained:
"Being ahead of us and preventing failure rather than waiting for things to go wrong is important to us."
How Superfast IT is proactive
We conduct remote monitoring checks to keep an eye on your systems and alert us to problems before you even know you have them yourself. We are also proactive to provide IT tips and hacks, but also technology developments that may benefit your business:
"James has worked hard to make the business proactive. Alongside the regular updates, the quarterly meetings help our business to look forward - what does our business need over the next few years to remain competitive? Being aware of developments are important."
Which leads to our next advantage...
Keep ahead of technology advances
To succeed, businesses need to continually evolve. We have seen business models transformed during 2020 because of the coronavirus pandemic. It has been an unexpected catalyst for digitalisation. A good IT support managed service provider would have advised of the technology your start-up or small business needed to survive and thrive during COVID-19.
Technology doesn't stop. Improving the way your business uses and integrates technology to improve your product, service, marketing, sales and customer experience is a continual process. It may involve moving to the cloud, using new software, improving your telecommunications, implementing automation or even swopping to a new CRM.
As one of our clients explained: "It's important to us to keep up-to-date with the latest developments and utilise some of the latest IT to assist with both the compliance and planning aspects of our services".
How does Superfast IT keeps clients ahead of technical advances
We hold quarterly meetings with our clients to understand their business needs and to explain new technology that would benefit their business. We know our client's IT infrastructure inside out. When you combine this with our proactive approach in learning and keeping ahead of new technology, it means we can provide sound advice of the latest relevant advancements.
We also have the expertise to be able to easily implement the new technology and provide a realistic idea of what they should expect before, during and after implementation.
Peace of Mind
Business leaders spin many plates. Having IT support can be one less thing to think or worry about. An IT support company will get to know your IT infrastructure. They will conduct regular checks and have clear documentation of your systems and networks. Support is only ever a call away meaning you don't have to put time, energy and effort into daily IT issues if something goes wrong.
As one of our clients put it:
"I want the quiet life, no problems and for the business to keep running."
Automated updates
We know how annoying those constant update reminders are. If you don't have the latest updates, you leave yourself open to cyber threats. IT support companies can take care of updates for you and even schedule them to take place outside of your working hours.
How Superfast IT can keep automate your IT updates
Updates are a part of our proactive fixes that we carry out to fix issues before they come to your attention. We keep up to date with Microsoft and other vender best practise, following their recommendations. We get regular alerts when updates are available; we will then converse with you to find out what time's most convenient for you.